The DIF Hackathon is well underway with over 200 participants so far and a $21,000 prize pool! We had a fantastic opening session with Limari Navarrete from DIF and an Intro to Decentralized Identity with Aviary Tech's Brian Richter. Both are now available on YouTube.
This coming week we have even more great sessions and we hope you can join us for some lively discussion. Here's this week's rundown.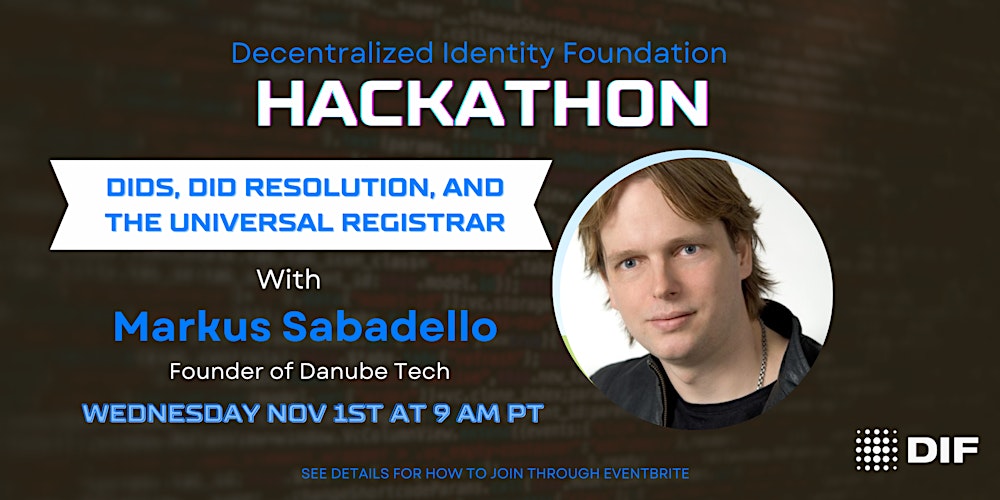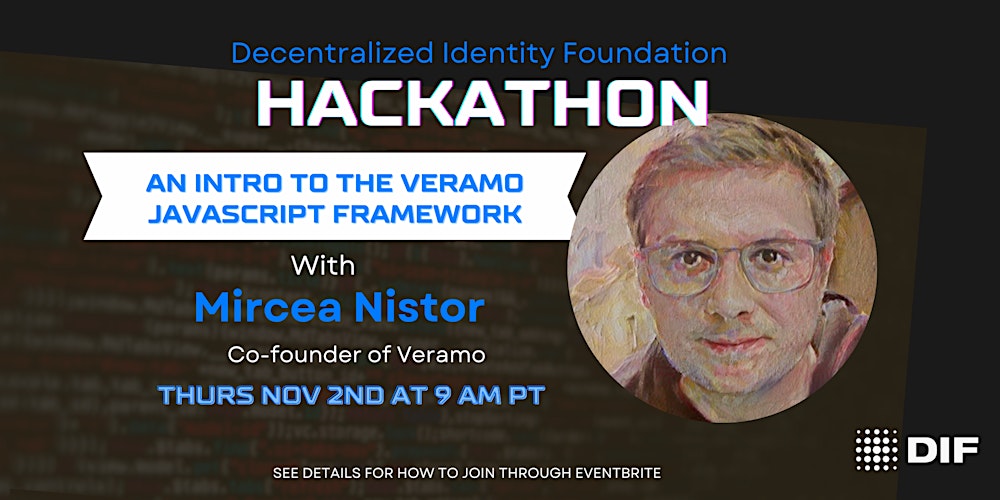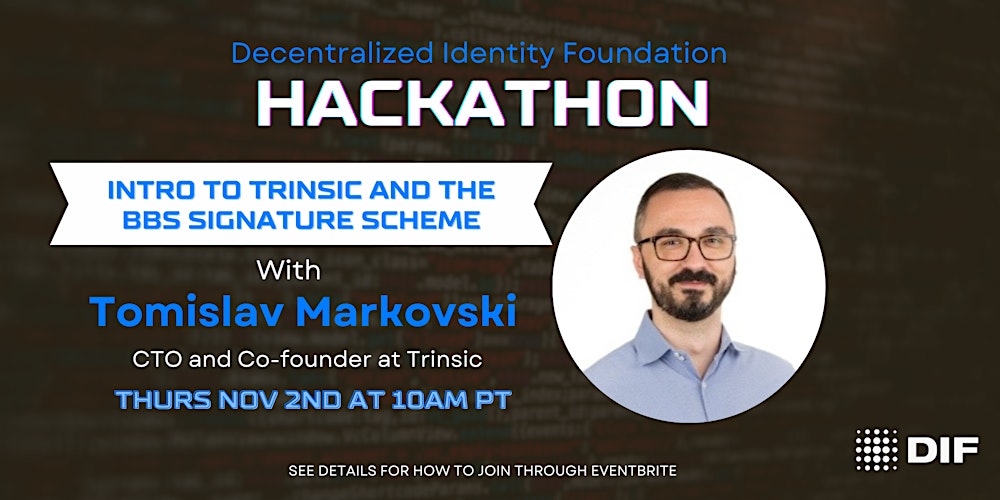 For the full lineup of hackathon events head over to eventbrite to learn more: https://www.eventbrite.com/organizations/eventshttps://www.eventbrite.com/e/728586821797?aff=oddtdtcreator
We look forward to seeing you at our events and on Discord.
Happy Hacking!
The DIF Team