With four weeks of hacking left, there's still plenty of time to form a team and register for the ongoing DIF Hackathon. This week we had some great sessions including an Intro to DIDs with Markus Sabadello, an Intro to Veramo with Mircea Nistor and an Intro to Trinsic with JP George. All Sessions are now available on YouTube.
Next week we have even more great sessions that you don't want to miss. Here's the lineup: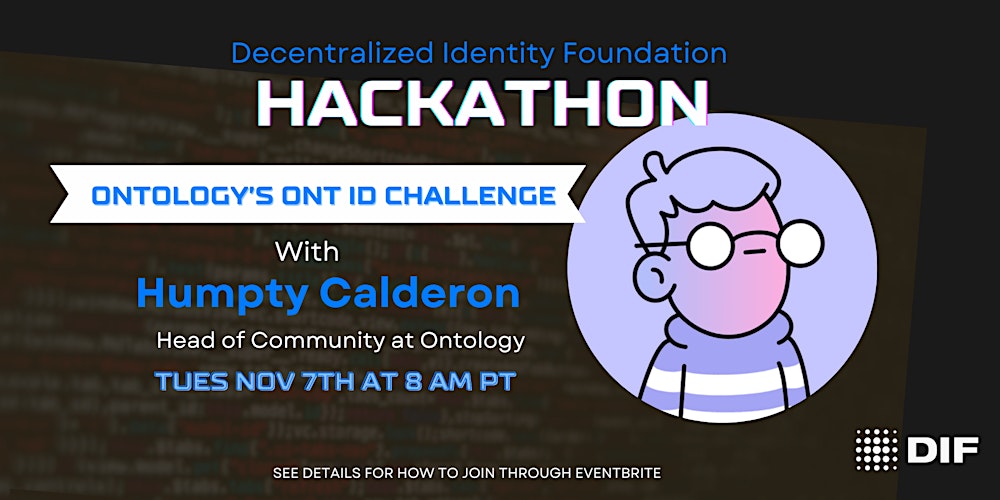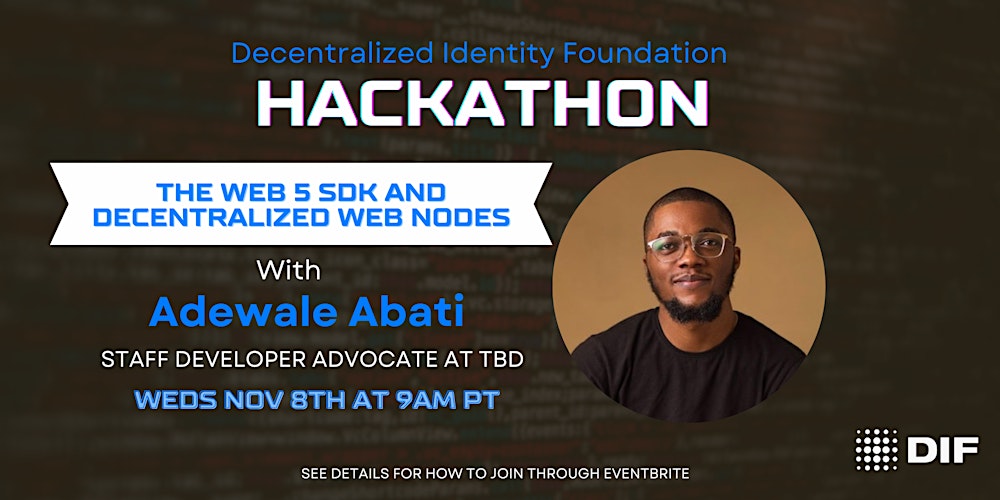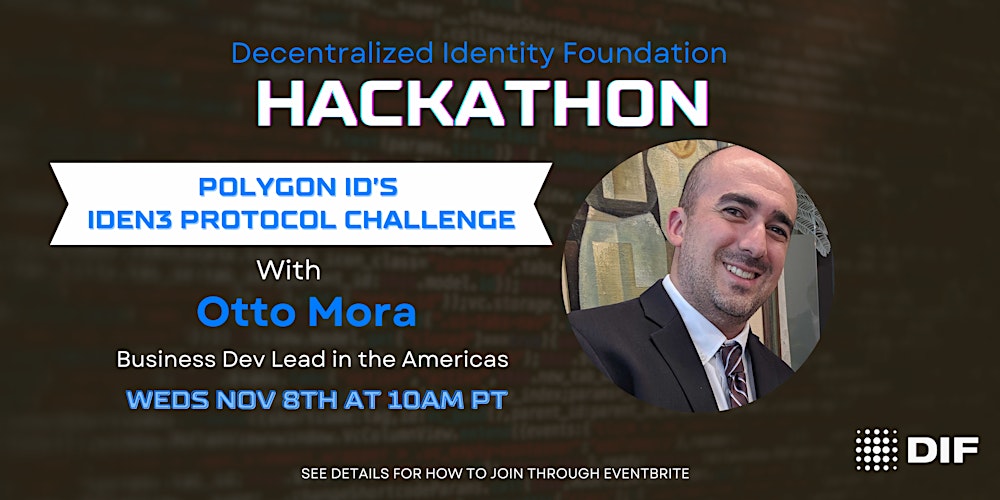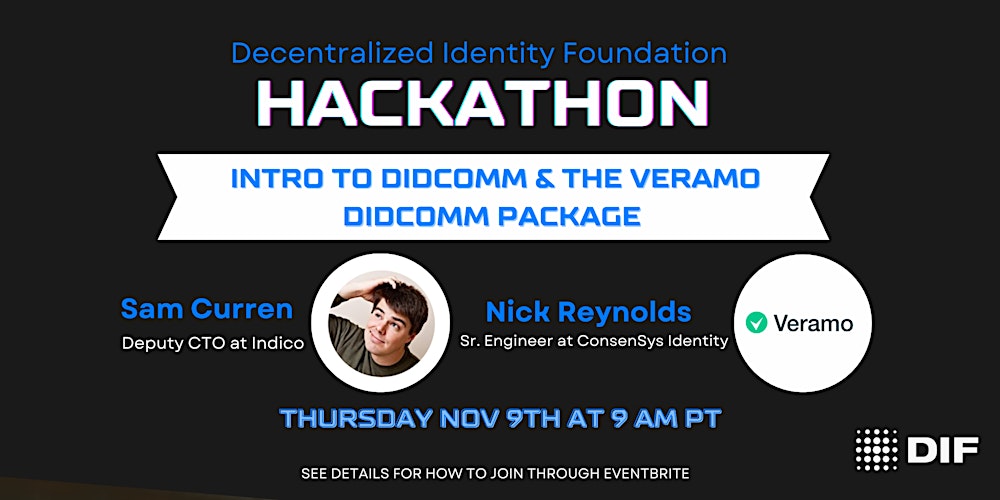 We're also pleased to share that for Hackathon participants using the Web5 SDK, TBD will be holding office hours in their Discord Server (https://discord.gg/tbd). Feel free to drop by if you need live help. Here are the dates:
November 15, 2023, 11a EST
November 17, 2023, 11a EST
November 22, 2023, 11a EST
November 29, 2023, 11a EST
We look forward to seeing you in Discord!
Best,
The DIF Team