Prior to the formation of the Decentralized Identity Foundation in May, the market for decentralized identity was fragmented. Organizations developing solutions in the space lacked the fundamental primitives, protocols, and tools necessary to create an interoperable ecosystem. It was clear that creating this ecosystem would require joining hands to design, develop, and nurture the underlying technology together, as a community. To that end, we are thrilled to welcome IBM, Hyperledger, and a host of other members who have committed to taking this journey with us.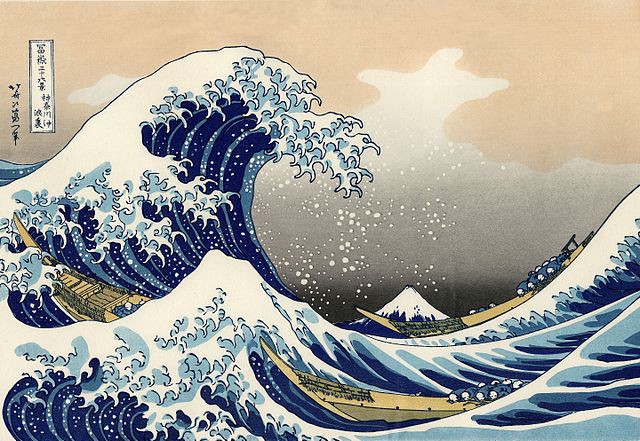 Our members come from different backgrounds, market verticals, and regions of the world — many are competitors. However, this diverse set of individuals and organizations is bound by a common creed: the belief that identity is composed of a deeply personal collection of data that defines us, and your identity should answer to no one but you.
Laying the Foundation
Creating a unified decentralized identity ecosystem requires addressing a set of fundamental user needs and technical challenges:
Enabling registration of self-sovereign identifiers that no provider owns or controls.
The ability to lookup and discover identifiers and data across decentralized systems.
Providing a mechanism for users to securely store sensitive identity data, and enabling them to precisely control what is shared with others.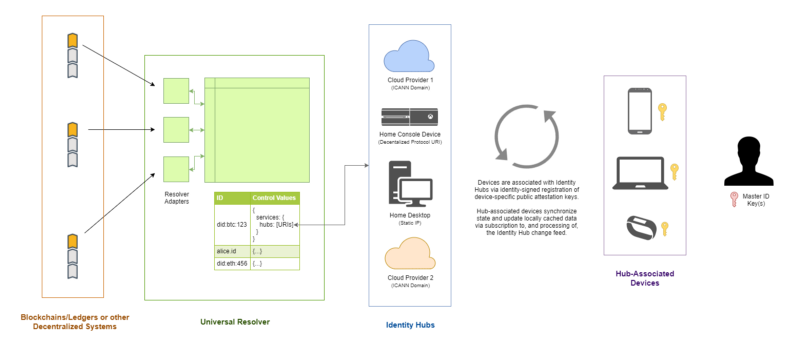 The diagram above is an end-to-end view of the technical components required to meet the needs of users and enable interop between different decentralized identity systems. In order to make this a reality, DIF is working on specs and reference implementations for the following key deliverables:
Decentralized Identifiers (DIDs): the specification for establishing and managing identifiers rooted in decentralized systems
Universal Resolver: a server featuring a pluggable system of DID Method drivers that enables resolution and discovery of DIDs across any decentralized system
Universal Registrar: a server that enables the registration of DIDs across any decentralized system that produces a compatible driver.
Identity Hubs: secure personal datastores that coordinate storage of signed/encrypted data, and relay messages to identity-linked devices
Most of these specs and reference implementations are already in various stages of development. A series of follow-up post being written by members of DIF will include deep dives on the deliverables highlighted above.
Join Us!
We are excited to embark on this journey with all our members, and you, the community. As our developments progress, we will update you periodically and seek your feedback. If you want to get involved, head over to http://identity.foundation for more info, or follow us on Twitter.